Help to buy 1- Buy Button
Select one of the ads and click to buy with PayPal.
2- Pay options
You can choose 2 payment options, with your paypal account or pay with a card.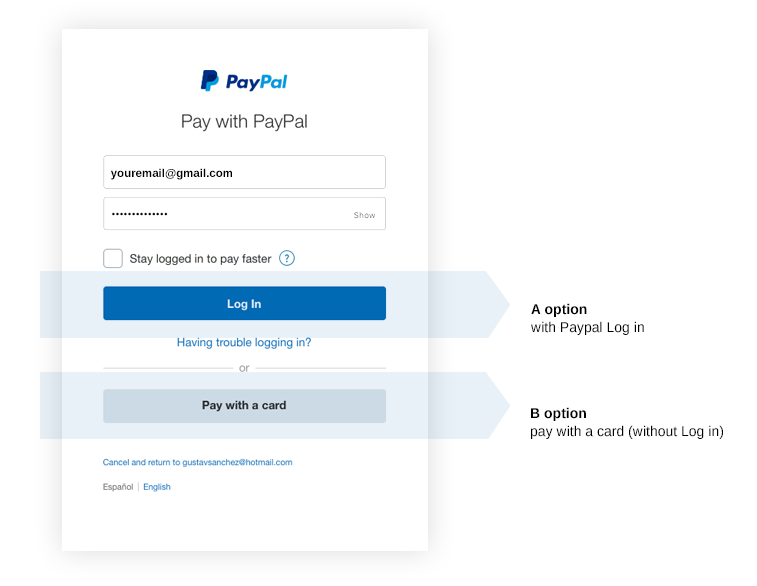 2- Option A. With PayPal account
If you are already a user, you can register with your PayPal account and press the button "Pay now".
2- Option B. With a card, without log in
Just need to complete the card details, shipping and billing address and press "Pay Now".
3- Order confirmation email
Once the purchase has been made, you will receive a PayPal email confirming the order.